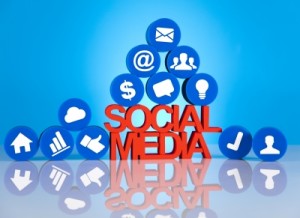 I've been doing some research for a workshop for L&D professionals on how to write a better LinkedIn profile. It was quite a revelation – I'd thought my profile was OK. It turns out I've been missing out on some handy tricks and tips. And a quick look at some of your profiles suggests I'm not the only one!
So I thought I'd share five tips to help you get found, and create that all-important good first impression.
1. Know your purpose
Decide what you are trying to achieve. If you are looking to further your career, the focus will be different to someone who is developing their business.
For example, if you are trying to attract recruiters, say how you add value to an organisation. What makes you different?
If you're aiming to attract clients, focus on the value you bring to them or their business. How many other clients have you helped, and how? Ask them for recommendations.
2. Spend time on your headline
Your headline is your tagline, visible even in Google search. What does your headline say about you?
Look at your competitors' LinkedIn profiles. Don't copy, but look for keywords and unique selling points. How can you differentiate yourself?
Why not just copy? Because when people view your public profile, they can also see links to similar profiles. I saw that two of my competitors had almost identical headlines, summaries, everything – right down to their interests (walking dogs).
Of course, you can't stop people copying you, so update your LinkedIn profile regularly.
3. Your summary is your elevator pitch
This is the most important part of your profile. Think of it as a cover letter or 60-second elevator pitch – if you don't attract interest here, your audience is unlikely to look further.
In the first paragraph introduce what you do and how it adds value – not a chronological history of your career to date. Think about how you'd introduce yourself at a speed-networking event.
You can then go on to explain multiple business interests or 'odd' career moves. Don't forget to include plenty of keywords. Use Google Trends and Google Adwords Keyword tool to find related keywords. For example – Organisational Development, Organisational Change, Development Consulting…The specialities section is also good for keywords.
4. Customise your public profile
There are description boxes in the qualifications and experience modules of your LinkedIn profile – use them! For example, what made you decide to take on a role or pursue a certain qualification? And how does it to enhance your work?
LinkedIn also has modules for publications, projects and languages. You can customise the order in which modules appear in your public profile, and in how much detail. You may want to focus attention on your most recent role, for example, and hide the detail of your past roles. Or put your qualifications in order of relevance rather than chronological order.
5. Check your LinkedIn profile in Word
It's boring, but your credibility depends as much on the accuracy of your writing as on the content itself. Nothing says 'careless' as much as grammatical and spelling mistakes.
Write out your summary in Word, and use the grammar and spelling tools to check it. Then copy and paste it back into LinkedIn.
Finally, a bonus tip. Don't forget status updates. Even if you don't have a blog or Twitter account, use this section to tell people about important projects, client wins or industry events you're attending. This shows your network that you're active, and they're more likely to refer or recommend you if an opportunity arises.
Good luck – I look forward to seeing some killer LinkedIn profiles soon (which reminds me – I must update mine!)
Jakki
PS Do you or your organisation need help with writing skills? I offer business writing courses and one-to-one coaching as well as writing consultancy services.
Image courtesy of JanPietruszka at FreeDigitalPhotos.net