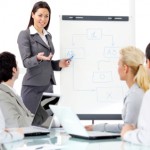 Our Smart Bid Writing course demystifies the bid writing process, focusing on the key elements that make a winning bid. You will learn how to analyse your audience, decide your strategy, structure your responses and write persuasively to tight formats and deadlines.
Duration: 2 days
Max number of delegates: 12
Learning Objectives
After completing this workshop, you will be able to:
Ensure the bid response matches the brief and meets the needs of the audience
Plan, structure and write the bid clearly, concisely and accurately
Identify and communicate the most compelling messages
Use appropriate language, style, tone and layout to engage and persuade readers
Write quickly to tight deadlines
Manage the writing process, including dealing with multiple authors
Bid Writing Modules
Winning bids: what makes a winning bid, why compliance is not enough, the bid-writing process
Preparation: understanding the brief, analysing the audience, identifying key messages, gathering information
Writing principles: seven principles of clear, concise writing, style, tone, outline structure and layout
Persuasive arguments: your bid theme, communicating your competitive advantage, balancing price and value, writing an executive summary
Incorporating technical information: using graphics, tables, number formats, acronyms
Drafting: writing to deadlines, overcoming writers block
Checking your work: what to check for, common errors in grammar, punctuation and spelling, editing and proofreading, professional tools and techniques
The bid-writing process: writing roles, managing multiple authors, quality control, scheduling tools
This course can also be run as a one-day intensive. To find out more about the bid writing courses, please email me or call me on +44 (0)7588 63 1125.