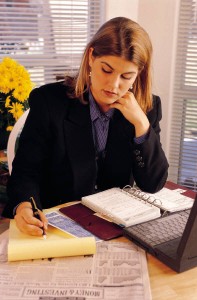 This business writing course is for anyone who needs to inform, influence or persuade others in the business environment through their writing skills.
You will learn how to write clearly, concisely and accurately, and how to make your documents attractive and engaging. Whether you are writing reports, proposals, letters or emails, you will discover professional tools and techniques to ensure that all your writing hits the mark.
Duration: 1 day
Maximum number of delegates: 15
Learning Objectives
After completing this workshop, you will be able to:
Choose an appropriate structure for your document, whether an email, proposal, report or presentation
Use effective and appropriate language to inform, influence or persuade your audience
Incorporate visuals such as graphs, illustrations, tables and layout to maximise impact
Avoid the most common mistakes in grammar, punctuation and spelling
Business Writing Skills Modules
Business documents: purpose, audience & structure
Writing objectives: identifying the target audience(s) and setting appropriate writing objectives
Writing tone & style: choosing the right tone of voice, language and style to engage your readers
Telling the story: how to use headings and an executive summary to focus your message
Illustrations & layout: incorporating visuals to add interest and summarise complex information
The rules that matter: the most common errors and how to avoid them – plus the rules you can safely ignore
To book the Business Writing course or to find out more, please email me or call me on +44 (0)7588 63 1125.