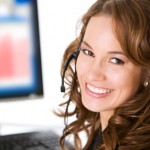 This letter writing course is designed to help customer service employees write clearly, concisely and professionally. You will learn how to respond confidently to enquiries by letter or email.
The course covers writing style, tone, Word tools and how to structure a letter or email. We also identify the most common errors and how to avoid them. Your trainer brings years of experience and best practice from the customer service industry.
Duration: 1 day
Max number of delegates: 15
Learning Objectives
After completing this workshop, you will be able to:
Understand the importance of customer service and getting it 'right first time'
Know and apply best practice in responding to customers by letter and email
Write clearly, concisely and accurately
Avoid misunderstandings through use of appropriate language, style and tone
Identify and fix the most common errors in grammar and punctuation, including correct use of the apostrophe
Ensure the readability of your writing is appropriate for the audience
Understand the different conventions of letter and email etiquette, and avoid some of the common pitfalls
Avoid common legal and technical problems
Letter Writing Course Modules
Customer service: why good customer service is important, barriers to communication, principles of good customer service
Writing principles: seven principles of clear, concise writing, style, tone, structure and layout
Responding by letter: letter conventions and layout
Responding by email: how email differs from letters, tone, structure, layout, email etiquette
Checking your work: why accuracy is important, what to check for, common errors in grammar, punctuation and spelling
Word tools: spell checker, grammar checker and readability statistics
To book the letter writing course, or to find out more, please email me or call me on +44 (0)7588 63 1125.