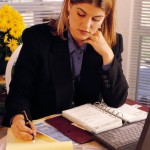 The report writing course introduces tools and techniques for preparing, structuring, writing and editing a business report. You will learn how to present complex information in a clear, concise and engaging way that is tailored to the needs of the audience.
Duration: 1 day
Max number of delegates: 15
Learning Objectives
After completing this workshop, you will be able to:
Prepare and plan any business report by setting objectives and understanding the audience
Structure and sequence the information clearly and logically, highlighting key messages
Use a writing style that is clear, concise and engaging
Understand how to format the document so that it looks professional
Write an executive summary
Edit and proofread effectively
Report Writing Modules
Report preparation: setting objectives, thinking about the reader, gathering information
Report planning: identifying key messages, structuring the material, sequencing information
Report writing: principles of effective business writing, clarity and impact, incorporating graphics, drafting and formatting
Writing an executive summary: why, when, how and how long
Editing and proofreading: common errors and how to avoid them, plus tools for checking grammar, style and spelling
To book the Report Writing course or to find out more, please email me or call me on +44 (0)7588 63 1125.