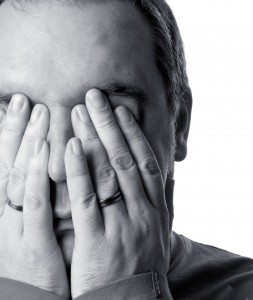 Management jargon is regarded as a "pointless irritation" by nearly a quarter of UK managers, according to a survey by the Institute of Leadership and Management (ILM).
Within a few hours, social media was buzzing with the buzzwords that people found most annoying. Top amongst them were "going forward" – meaning in the future – and "reach out" – which translates as call, write to, or meet.
There's a serious side to this. "Management speak gets in the way," says Chrissy Mahler, founder of the Plain English Campaign. "It acts as a barrier to procuring new business."
My experience supports this. When I ask people on my workshops, "what makes a bad bid or report?" jargon always tops the list of gripes. If your aim is to generate new business, take note.
"When you cut away the management school jargon, what you usually find is a manager who hasn't really got a clue," was a popular comment on the Telegraph website.
"Management jargon is used most by intellectually insecure people who would struggle to construct an elegant sentence in plain English," was another. "It's a fig-leaf which, when worn, proclaims the wearer to be a bit thick."
Management clichés are not the only issue. Overused, empty phrases were also cited as evidence of lazy, meaningless writing. For example, "we take these matters most seriously," "a full investigation will be conducted," and "there are lessons to be learned."
And my personal favourite: "Our company no longer has problems, only issues. We overcome them by devising and initiating robust staff motivation measures and incentives, by teamwork and offering solutions to customers." As opposed to what, exactly?
Readers are people too, and I've never met anyone who was impressed with clichés or waffle. So purge these from your business writing if you want to make a good impression.
What management jargon and empty phrases do you find most annoying?
For information on how I can help you or your organisation write better business documents, including bids, reports, letters and emails, visit my pages on coaching and writing courses.